Ricardo Kriebel, who is pursuing a Ph.D. in Plant Sciences at Lehman College, has won the George R. Cooley Award for Best Contributed Paper in Plant Systematics at the American Society of Plant Taxonomists' annual meeting in July.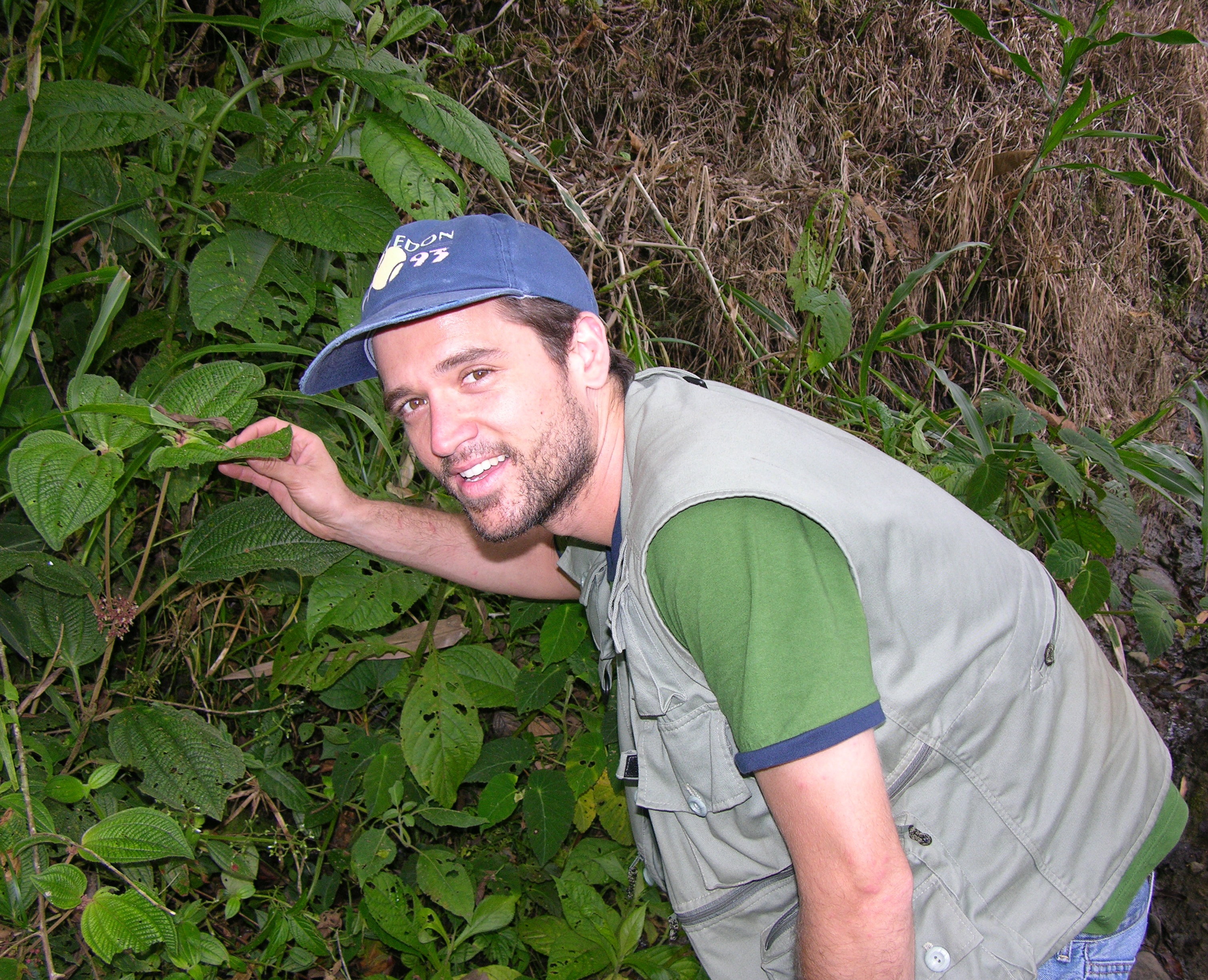 His talk—titled "Syndromes within syndromes: floral diversification in buzz pollinated Conostegia (Melastomataceae, Miconieae)"—describes his research on the tropical princess flower family. Lehman's Ph.D. program is jointly administered with the New York Botanical Garden.
During his talk, Kriebel described how he used extensive DNA data sets to reconstruct the evolutionary history of a closely related group of about 70 species of princess flowers in the genus Conostegia. Kriebel discovered that different groups of these flowers have, unexpectedly lost the ability to physically separate during their evolutionary history. But somewhere along the line, regained it, thus revealing an unusually complex pattern of anatomical evolution.
View more information on Kriebel's botanical work.
The award is named for George R. Cooley, a successful banker who studied plants and worked in conservation in retirement.  It is awarded to graduate students or early career researchers whose work is judged to be noteworthy as complete, synthetic, and original.
The American Society of Plant Taxonomists promotes the research and teaching of the taxonomy, systematics, and phylogeny of vascular and nonvascular plants. Organized in 1935, the Society has more than 1,300 members, and supports a variety of honorary and charitable activities, as well as conduct scientific meetings each summer